The château


The Duke of Blacas and his family warmly welcome you to the Château d'Ussé, a family home for more than two centuries.
The Entrance Hall:
Welcome to the Château d'Ussé
Let's begin our journey in the richly decorated entrance hall, note the Renaissance chests of drawers and sculpted wood panels. Admire the famous spiral staircase, like something out of a story…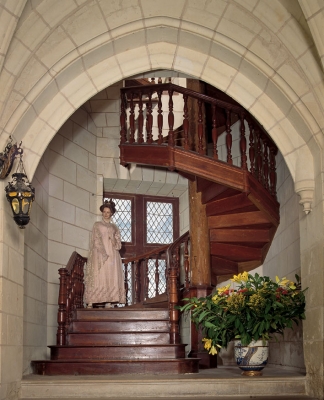 The Guard Room
A touch of the Orient!
This was the entrance to the castle in the 15th century, with its very own drawbridge!
Look up and you'll hardly believe your eyes – the ceiling is a 17th century "trompe l'œil" and looks just like real marble.
It also houses a fine collection of weapons and oriental objects.
The Vauban Salon
"Un art de vivre" through the ages
The salon was completely and exquisitely refurbished to receive the nobleman Vauban when he visited his daughter, the newly appointed Marquis of Valentinay.
There are Brussels tapestries from the 16th century, a 17th century Florentine cabinet with secret drawers, as well as examples of marble marquetry and precious stones.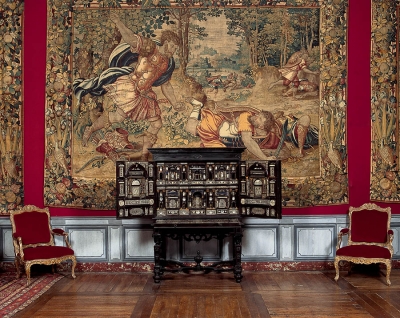 The Vault
Where the mystery begins?
The oldest room in the château is decorated with 17th century tapestries. The staircase leads to an underground area more than 1,000 years old.

The Central Gallery:
Daily life in Flanders!
Collections of 17th century tapestries (based on cartoons by Téniers) with intimate details of everyday country life.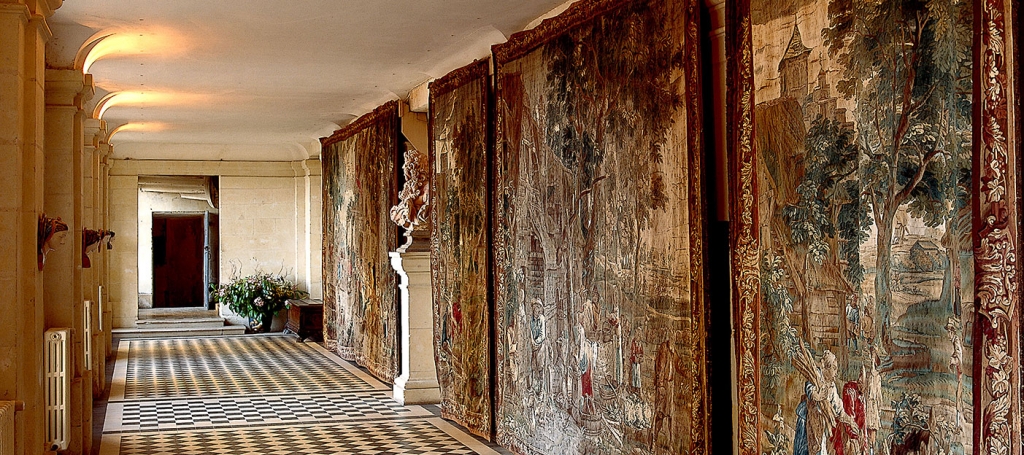 The Dining Room:
Let´s eat!
Louis XV furniture and crested silverware breathe life into this room which is still used by the present owners of the château.
The Grand Staircase:
Grandeur and majesty!
This splendid staircase, designed by Mansart, leads to the King's chamber.
You will also see a sedan chair and accessories used by postilions in the 17th century.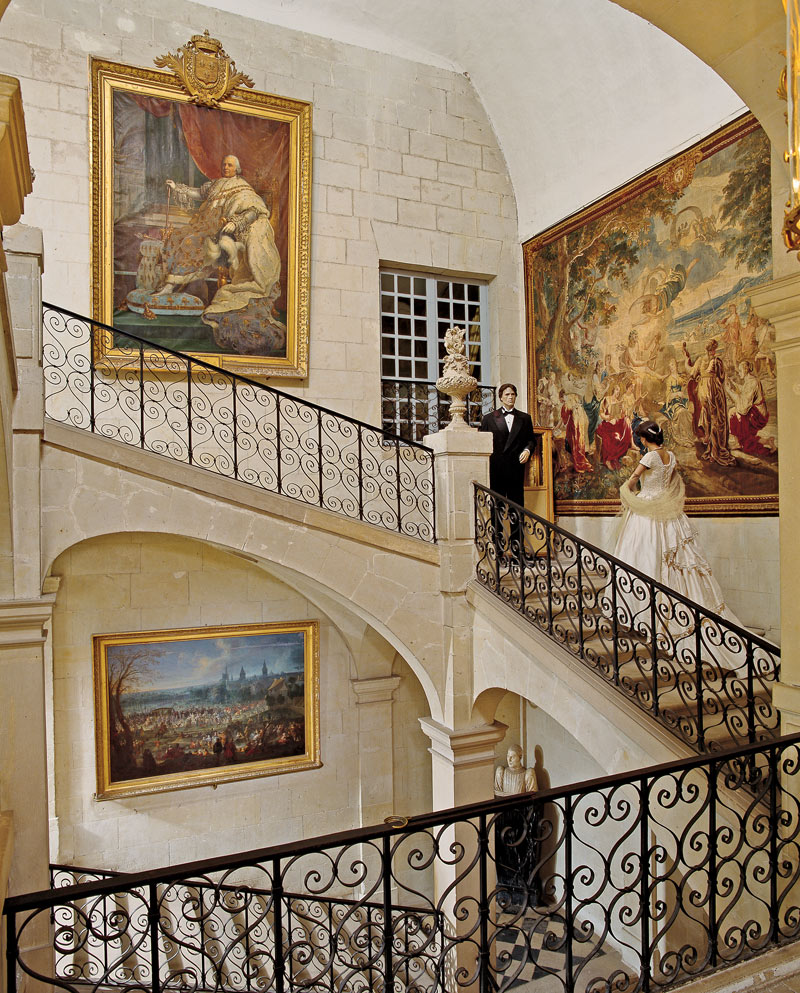 The Antichamber
A luxurious feel and a mix of styles
This room was furnished in the 18th century and contains some beautiful pieces by famous craftsmen and paintings by the great masters.
The King's Chamber
Rapturous luxury
Here you'll find a profusion of furnishings and precious objects elegantly displayed to host, first and foremost, King Louis XIV and latterly Haile Selassie, Emperor of Ethiopia.

 
Do not miss during your visit