The gardens


In the footsteps of Le Nôtre
It is Le Nôtre in person who created the remarkable formal French gardens for Ussé, the very same Le Nôtre who created the gardens for the Palace of Versailles.
As early as the 17th century a long terrace overlooking the Indre was built by Vauban.
Le Nôtre, "The King's Gardener", turned the rules of horticulture upside down and played with symmetry, geometrical shapes and perspective. To set the gardens off to perfection he installed ornamental lakes and fountains.
The Valentinay added formally patterned flower beds and built an orangery in 1664.
Citrus fruits, orange and lemon trees, have been successfully acclimatised because we can still admire them today.
Two cedars of Lebanon presented to the Duchess of Duras, author of "Ourika", by Chateaubriand preside majestically over the gardens as witnesses to centuries long past.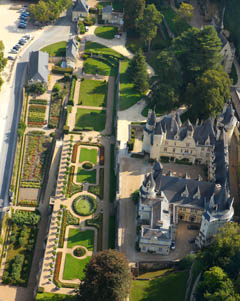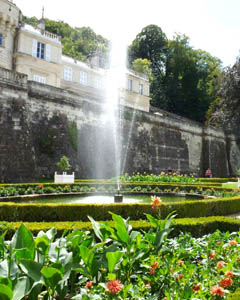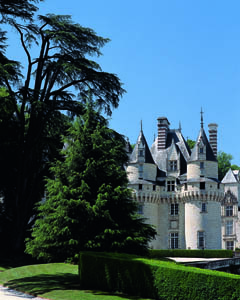 Do not miss during your visit
doubleusolutions
Designed by Le Nôtre, one of the most beautiful gardens in the Loire Valley.
doubleusolutions
Feel the peacefulness and admire the beauty of Sainte-Anne D'Ussé's chapel.