The chapel


Peacefulness and beauty
The Collegiate Chapel of Notre Dame d'Ussé is named after Saint Anne, the mother of the Virgin Mary and is a perfect example of Renaissance church architecture.
The chapel's entrance is remarkably elegant. Above it a statue of God the Father sits enthroned under a canopy of white stone. The door itself is fitted into a basket handle arch, above which there is a frontispiece carved in the form of a shell, typical of the Renaissance period.
The arched window recesses are embellished with images of the twelve apostles each identifiable by a certain symbol, Peter's key, John's chalice, Andrew's cross, Thomas's set square etc. The figure of Christ appears in the centre.
The embellishments lower down show scenes of death. The wooden choir stalls (by Jean Goujon) are richly carved just like the surrounding wood panels.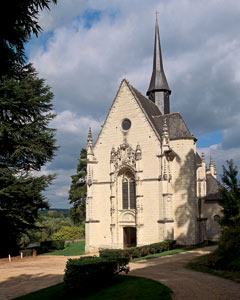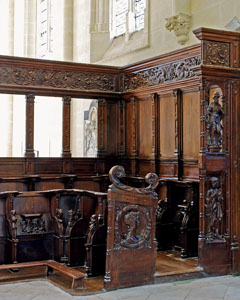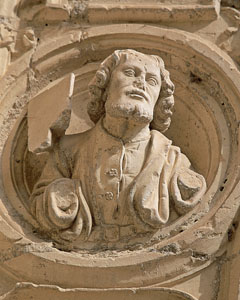 Do not miss during your visit
doubleusolutions
Designed by Le Nôtre, one of the most beautiful gardens in the Loire Valley.
doubleusolutions
Feel the peacefulness and admire the beauty of Sainte-Anne D'Ussé's chapel.