Exhibition


"The Embroiderer or Edge Trimmer"
Fashion and Fancies at the Château d'Ussé
"A worker who uses gold or silk to embellish ready-made material
Saint Clair is the patron saint of embroiderers.
Unqualified workers are called "Frogs" because they earn less
than master craftsmen and can only afford to drink water." (source: The Art of the Embroiderer 1770)
Did you know that a study of fashion can take you on a better journey through history than many history books?
Each year the Château d'Ussé regales us with a different exhibition of period costumes! This year's 2019 exhibition displays some marvellous embroideries. They were produced by "tiny hands", experts with at least fifteen years' experience whose expertise is awe inspiring …. and we should be so thankful to the men and women who have bequeathed us these masterpieces!
For centuries embroidery was regarded as a luxury and then it rapidly became used by the Haute Couture houses as a signature statement of their art.
From the middle of the 19th century until the 1970s, famous embroidery workshops, such as Lesage, Michonnet, Vermont or Brocard from Paris were used by names such as Frédéric Worth at Christian Dior.
A combination of artistic genius, originality and tried and tested techniques have kept the art alive, even today!
Let's not forget "Whitework Embroidery" either, famous in Appenzell and Saint-Gall, Switzerland and Saxe in Germany and also in Glasgow, Scotland, Belfast in Ireland, etc.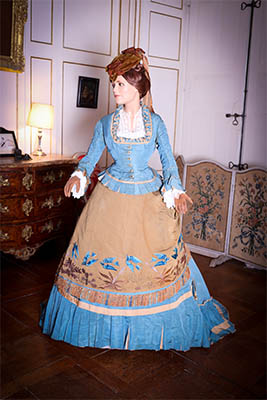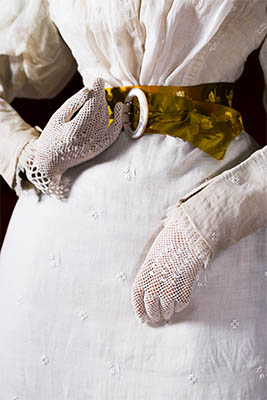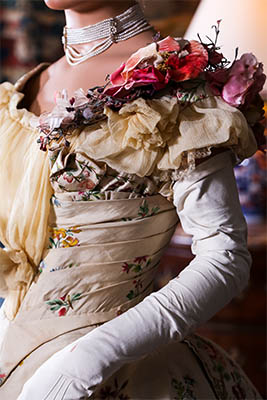 During your visit…
Peer closely and admire the details of these embroidered costumes that date from 1789 to 1925. Learn to recognize the different sorts of stiches: French knots and stem stitch, straight stitch and satin stitch, chain stitch or back stitch.
Appreciate the subtlety of the embroidered designs, often in the form of leaves or flowers that lend a fluidity of movement to the clothes.
In the Vauban Salon you'll find two magnificent, re-embroidered ball gowns (end of 19th century) and summer clothes from the same era. The oldest costumes in the collection, embroidered at around the time of the Revolution (1789), are exhibited in the Grand Staircase. On the upper floor, in the King's Chamber, there are lavish crinolines in re-embroidered silk taffeta.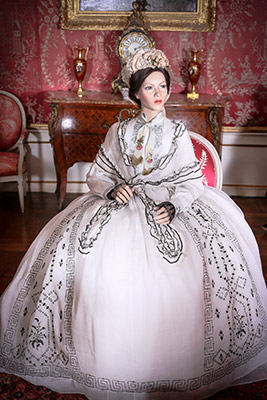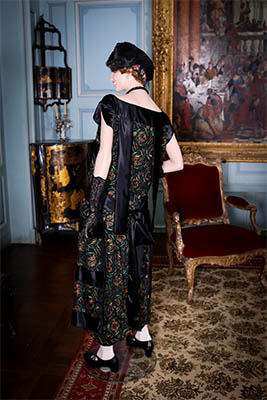 Embroidery, the embodiment of luxury and artistic genius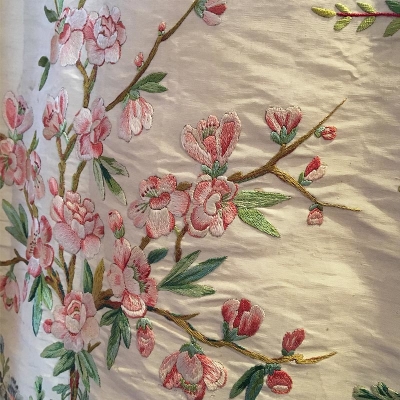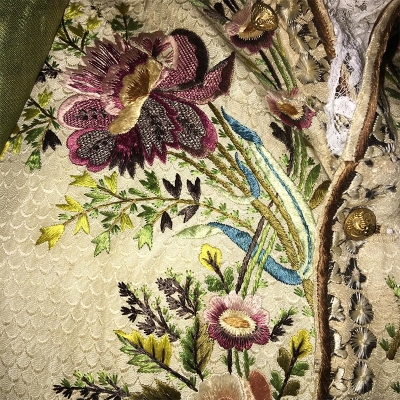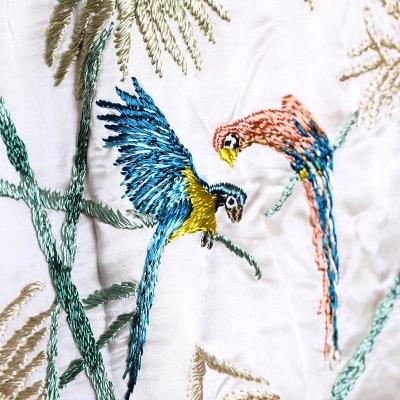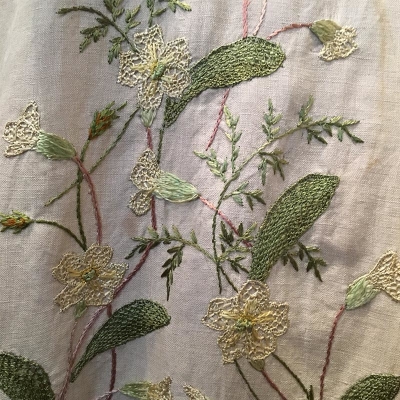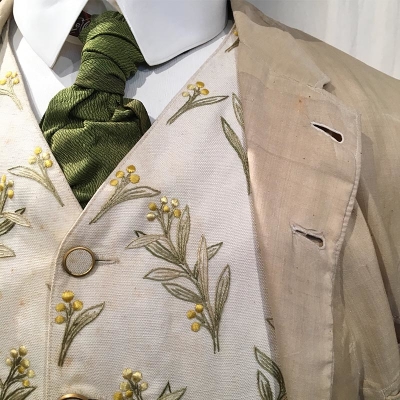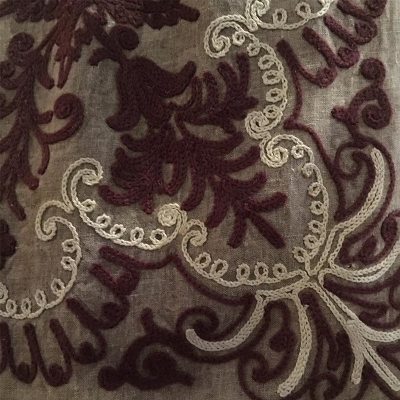 Exhibition mounted by Mr Thierry Grassat, photos Ⓒ Alexandra Caban
A ne pas manquer lors de votre visite