Exhibition


""Precious velvet"
Fashion and fantaisies at Ussé
Did you know that a study of fashion can take you on a better journey through history than many history books? Each year the Château d'Ussé regales us with a different exhibition of period costumes! This year, we will follow the steps of this precious fabric, "the velvet".
For a long time the prerogative of princes and kings, symbol of power and wealth, velvet has traversed the centuries evolving to the rhythm of needs, demands and covetousness.
Although born in China more than two thousand years before our era, we will have to wait until the 12th century to see its arrival in Italy.

The weavers of Venice, Genoa and Lucca were the first to try producing the rich velvet textures in Europe.
Originally made from silk, velvet requires up to 6 times more material than traditional fabrics and is therefore reserved for an elite. It was somewhat democratized in the 19th century thanks to the use of cotton.
As "Fur textile", the only three-dimensional fabric, velvet is sometimes plain, sometimes ciselé, embossed, crushed, pile-on-pile, voided, Devoré, hammered, gregarious, gandin or even chiffon.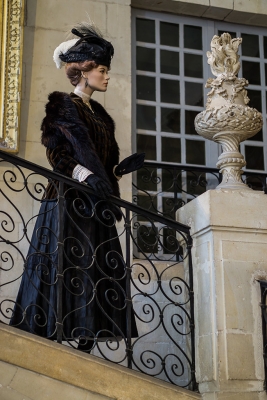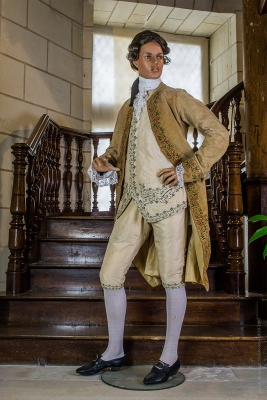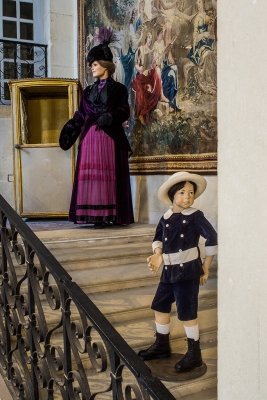 During your visit …
Take a closer look and admire the details of those costumes dating from 1760 to 1930.
Learn to recognize a silk from a cotton velvet. Enjoy the fineness of this woven fabric, its precious reflections as well as the delicacy of its colours.

In the Salon Vauban, you can admire beautiful velvet evening outfits from the Roaring Twenties. Upstairs, in the King's room, several "visiting"or evening dresses (late 19th century) are signed from the Rue de la Paix in Paris, famous for its haute couture houses.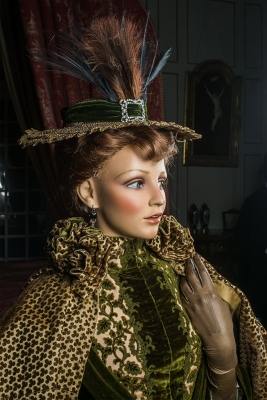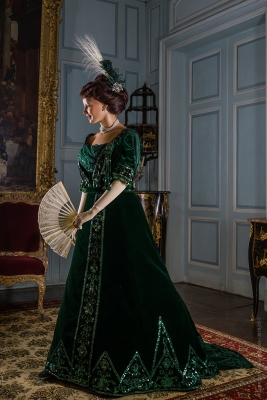 But an outfit is nothing without accessories?
The velvet has its place even in the accessories. From glasses cases to a pair of embroidered garters in silk chenille, we like the delicacy of this fabric.
Small velvet bags, pockets or purses are frequent as they must be in harmony with the outfit.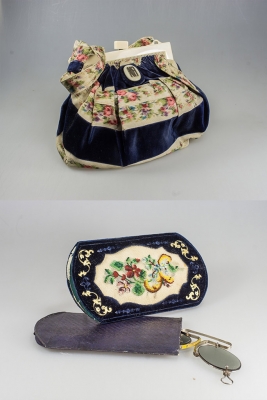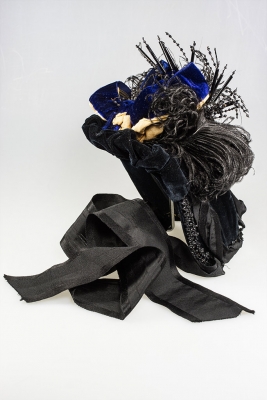 Exhibition curated by Mr Thierry Grassat,  photos Ⓒ Marc Delahodde
Not to be missed during your visit